Hotel Info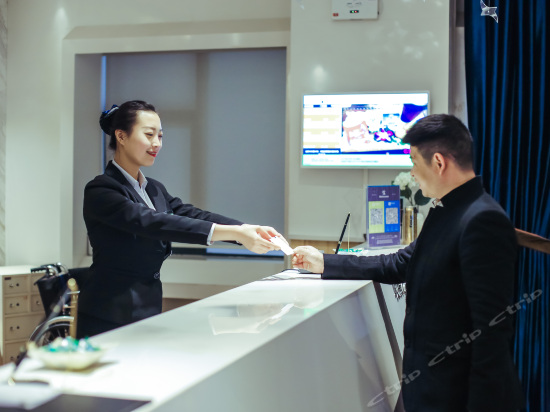 Xi'an Left Art Fashion Hotel (Xi'an Bell Tower)
is located in Dongmu City, South Street, surrounded by complete catering, entertainment and other living facilities, convenient travel.
It is a boutique hotel with the theme of art and culture. It is an art theme space integrating postmodernism, oil painting art and literary style for art exhibition and sales. Adhering to the creative ideas and business philosophy of art, culture, fashion and low carbon, we will build a unique world that belongs to you except for the noisy crowd.
After inspecting all kinds of boutique hotels in the domestic and foreign markets, the founder of the hotel located the left hotel in the core area of the bell tower, invested tens of millions, centered on the theme of 'poetic habitat', positioned in the oil painting art boutique hotel, aiming to create a warm and elegant living environment in the commercial atmosphere, which will lead the development direction of a generation of boutique hotels.
With a business area of more than 6800 square meters, the hotel has more than 90 comfortable rooms full of art, all of which are equipped with 'left. Art' comfortable beds, high-speed network and cinema visual projection equipment, wake-up bath experience, and exquisite functional facilities to make you feel a different town! The hotel is committed to providing unique artistic, cultural and low-carbon tours for City guests, bar guests, art guests and international guests!
Breakfast price
: CNY25($3.6) / person
Breakfast time
: 07:00-09:00
Breakfast type
: Buffet (Western, Chinese)